DAY ONE - Monday, December 7, 2015

"Father Knott, where are you?"
"I'm on my way down there."
"Down where?"
"Down to the island country of Barbados then on to St. Vincent and the Grenadines."
"Again?"
"Yes, again, and I plan to do it yet again in February!"
"You are too old for this stuff!"
"Yeah, that's what I heard!"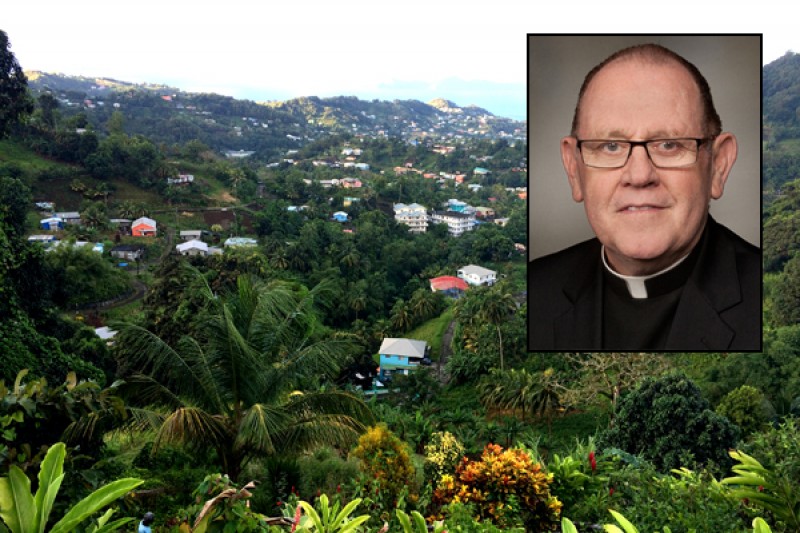 I flew from Louisville to Miami this morning and now I'm on my way to Barbados on

When this is posted, I will be in the air flying from Miami to the Diocese of Bridgetown (see it in yellow on the map above), Barbados, where I will be staying tonight (December 7) at the house of Bishop Gordon before flying on to his other diocese, the Diocese of Kingstown, in St. Vincent and the Grenadines, tomorrow afternoon on Liat Airlines.
I am trying to help Bishop Jason Gordon in his ministry, especially in the Diocese of Kingstown SVG, doing whatever he can dream up for me to do.
You can get a good idea of where I am working from this map. I am almost be in South America.
Only
Grenada
and
Trinidad and Tobago
are further south.
(Remember the United States-led invasion of Grenada in 1983?)
Bishop Gordon is from
Trinidad.
I WILL BE POSTING EACH DAY SO STAYED TUNED!