"My parents are over there! Come meet them!"
Lunch with a Special Needs group.
Pope Francis embracing a disfigured man.
Sharing lunch with the homeless in Rome.
Pope Francis with little Downs Syndrome girl.
Morning Mass in Santa Marta Chapel
Pope Francis holding a sick baby in hospital neonatal unit in Rome.
Preaching to priests and Vatican staff workers at morning Mass.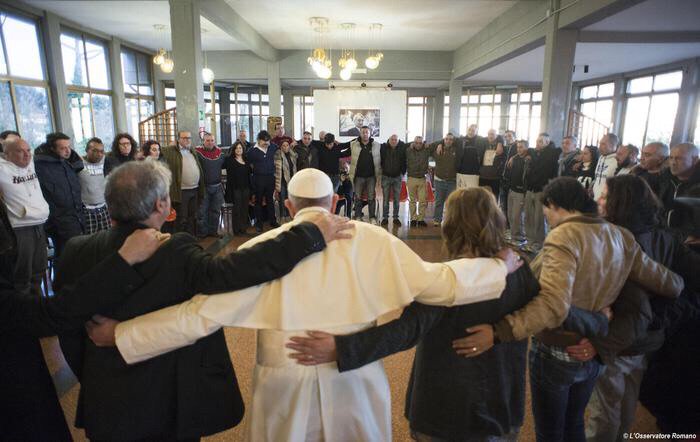 Pope Francis praying with the residents of a drug rehab center in Rome
Little boy rushes the stage at a Pope Francis audience.
Pope Francis hearing Confessions in Saint Peter's Square.
Pope Francis washing the feet of the handicapped on Holy Thursday.