SO GLAD I CANCELLED MY TRIP TO THE ISLAND MISSIONS
The government of Saint Vincent and the Grenadines has issued a mandate that incoming passengers will be required to surrender their passports until the expiration of a two-week quarantine.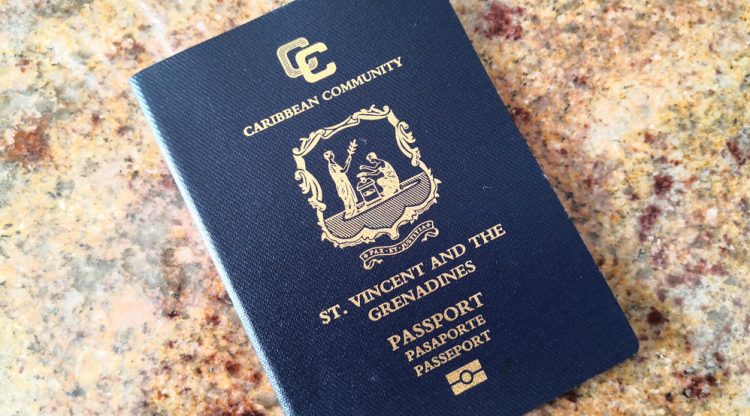 Over 80 passengers who arrived recently on AA#1427 from Miami were made to surrender their passports to Immigration Officers, as authorities step up efforts to ensure that persons entering St Vincent and the Grenadines complete the required two-week quarantine.
AA#1427 WOULD HAVE BEEN MY FLIGHT
I am convinced that if I had decided on March 14 to ignore the warnings and go anyway, I could possibly be grounded down there right now with no way to get home. I have become convinced, even consoled, that I can actually be more helpful to them from here, which I am trying my best to do.


American Airlines has one flight a week from Miami to St. Vincent. It started a little over a year ago and is the only direct flight from the United States into Saint Vincent.
Inter-island Liat Airlines has cut back from seven flights a day to one. This is sad for an already struggling economy with a new airport to manage, but lives matter more!
MORE BAD NEWS
JUST TUESDAY MORNING - ANOTHER TRAGEDY
March 31, 2020
Our Lady of Guadalupe Home for Girls as it is seen being consumed by fire. This is a home for at-risk girls, initially founded by a community of Sisters in Cane End, near the town of Mesopotamia, on the island of Saint Vincent.
I visited the Home in April of 2016 One Saturday afternoon, I met most of the residents and took a tour. They sang a couple of songs for me and then served me lunch on the porch (as they all watched me eat it).
The year before, 2015, I celebrated Holy Saturday Services with them at the local parish, Saint John's in Mesopotamia. For a treat, I was able to sponsor a pizza party.
Everybody made it out safely and are accounted for, thank God!
The cause of the fire is still unknown at this time!
This tragedy makes me very, very sad!
As if their lives were not hard enough!
PLEASE LISTEN TO THIS SONG
I used it at my First Mass in 1970 and have played it on every anniversary since.
https://www.youtube.com/watch?v=Li2hddmy63U